KENT WA EMERGENCY TOWING SERVICE
Call Now 206-399-5012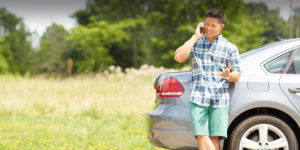 Whether you require heavy duty towing or light duty towing we have the equipment and the trucks to handle any size vehicle. We also have flatbed towing trucks in our fleet which are perfect for exotic and luxury vehicles to be sure we do not do any damage to your car.
Whatever type of car you have we make sure to handle it as if it were our own. We only use the most state-of-the-art trucks and equipment that ensure that your car arrives to the garage for your home with no extra damage from the towing itself. If you find yourself out of gas or with a dead battery will also have roadside assistance available . If the car is un drivable then our towing professionals will be sure to find the quickest route and least expensive option for you. If your destination is nearby our local towing service is there for you.
But if you also need to tow your vehicle over a long distance we are totally prepared to take you as far as you need to go with a competitive mileage rate that won't dig into your pocket book. We at Kent Washington towing company respond to emergency calls first so you can be sure that wherever you are we will be responding to you with the utmost speed to get you to safety and your car to a secure location whether that be your home or a garage repair shop.
Emergency situations don't always have to involve a collision sometimes your vehicle can get stuck in gravel or dirt or sand . In situations like this our trucks which are heavy duty are equipped with high powered winches and the horsepower to extract a car and tow if necessary. But in the case of an accident hopefully you are safe but if your car is un drivable, you can trust that we will help remove that one headache from what is already a very frightening and stressful situation.
Perhaps you're going on a road trip and it is a holiday weekend and you find yourself needing an emergency tow. We are available anytime day or night including holidays, unlike other towing services whose services can be haphazard. You can be sure that we are there for you anytime you need us. The emergency does not necessarily have to be catastrophic in nature for us to respond promptly. Perhaps you have a flat tire or you have a dead battery and need a jumpstart, or you're out of gas, or have a lockout, or lost car key situation,
you can be sure that when you call Kent Washington Towing Company that a clean and professional driver and car will respond promptly to be of assistance no matter what you require. We pride ourselves on our fleet of perfectly maintained trucks that are always reliable safe and clean.
When you get an emergency tow from Kent Washington towing company you're not only getting the know-how and expertise to be sure to tow your car safely and with no damage under any circumstance, but you are also getting the satisfaction and peace of mind knowing that you will be riding in a truck that is clean and smells good with a driver who is friendly and professional. The experience of riding in the cab of a truck should be a soothing and relaxing experience especially after a high-stress roadside emergency situation.
We pride ourselves on our professionalism and cleanliness and want to be sure that you arrive in a state of mind which is clear and more relaxed than when you called. We have been in the towing business for decades and have developed a reputation for professionalism and reliability through years and years of consistent service and customer satisfaction.
Our greatest achievement and reward is the positive reviews of our clients. We have received certifications and medals and awards for our performance and our stellar business practices but none of that means as much as the smiles on our clients faces when we are able to help them out of an emergency situation.
If you drive or have loved ones you drive then you deserve it for yourself and them to keep our phone number programmed in your phone or in your wallet, just in case. We hope that you never have need of our services but it is always best to hope for the best and plan for the worst.
​We at Kent Washington towing company will always be there to assist and help no matter what life throws at you on the road. If you have any questions about our services or would like to hear more about what we have to offer please give us a call anytime . We look forward to earning your business and keeping you and your family and you are cars safe..